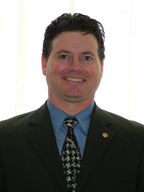 Jeff Glaves, Managing Director
Email: email@beckettglaves.com
Office Phone: (519)752-4331

I grew up in Brantford, married my lovely wife Carrie in 1997, and have 3 very active children.

I graduated from both Humber College, in Toronto and Simmons Institute, in Syracuse, N.Y., completing successfully both the National Board Examinations for the United States and the Ontario Board of Funeral Services Examinations. I worked in several different businesses reaching from Northern Ontario to Southern Maryland before coming home to work in the family business in January, 1995.